Labor Day
September 4 – No School
Family Fun Night
September 13 – Culver's
Health Screenings
September 14 – K, 1st, 3rd, and students new to Florida will be screened.
School Open House
NEW DATE! – September 19
Flu Shot Clinic
October 10 – All grades (a signed consent form needs to be returned by 10/3)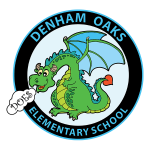 1422 Oak Grove Boulevard  Lutz, FL  33559
Phone: 813-794-1600
Attendance: 813-794-1602
Principal: Mardee Kay Powers
Assistant Principal: Sarah Bordner
2017-2018 School Theme: All In! All Game! All Year!
golden school
Thank you to our volunteers, faculty, and staff!  And, an extra thank you to Heather Rivera for coordinating our volunteer efforts!
Get Involved at DOES
What is happening in Specials?
School Information