Kindergarten Round Up
April 27 – 6 PM
Progress Reports
Will be sent home on April 28
Spirit Day
April 28 – Team colors by grade level: K (yellow), 1st (blue), 2nd (green), 3rd (black), 4th (tie-dye), and 5th (purple).
4th Grade EMC Field Trips
May 1 and May 2
PTA Ice Cream Social
May 4 at 6:30 PM – Join us for our PTA General Assembly, officer elections, blood drive, DOES Art Show and ice cream social!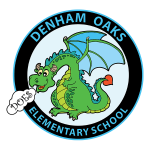 1422 Oak Grove Boulevard  Lutz, FL  33559
Phone: 813-794-1600
Attendance: 813-794-1602
Principal: Mardee Kay Powers
Assistant Principal: Sarah Bordner
2016-2017 School Theme: Soaring Together
tests
Please take note of your child's FSA testing dates.  Children can receive a free breakfast in the cafeteria on days that they are testing.  If you are volunteering on these dates, please remember the importance of a quiet campus, thank you!!
Ap Vol
We are so grateful for awesome volunteers!!  Please watch this special video that we created to say thank you!
KC 2
DOES Kindness Campaign is Ongoing, ask your student for more information!
Get Involved at DOES
What is happening in Specials?
School Information