Red Ribbon Week
October 23 – "Say No and Wear Rojo" – Wear Red Day
October 24 – I mustache you to NOT DO DRUGS! – Wear a mustache!
October 25 – The play for this game is to STAY AWAY! – Wear Sports Attire
October 26 – Friends should bring out the BEST in each other. – Bring your favorite stuffed animal or a picture of your BFF to remind you to always make healthy choices.
October 27 – I believe in ME to succeed. – Dress up like the career you want to be when you grow up.
Health Screenings
October 23 – K, 1st, 3rd, and students new to Florida will be screened.
Parent Information Night
October 26 – 6:15 to 8 PM – Information on Eureka Math and Reading (IRLA) – Child care will be provided for school age children.
Character Parade
October 31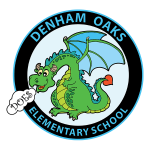 1422 Oak Grove Boulevard  Lutz, FL  33559
Phone: 813-794-1600
Attendance: 813-794-1602
Principal: Mardee Kay Powers
Assistant Principal: Sarah Bordner
2017-2018 School Theme: All In! All Game! All Year!
golden school
Thank you to our volunteers, faculty, and staff!  And, an extra thank you to Heather Rivera for coordinating our volunteer efforts!
Get Involved at DOES
What is happening in Specials?
School Information